Why not to enjoy
the convenience of letting us handle both for you?
Your finance and equipment are inseparable elements in delivering your business success.
Haulotte delivers financing options tailored to your business needs through a collaboration with DLL, one of the world's leading specialist financial solutions providers. Giving you access to the cutting-edge equipment you require, so you no longer have to rely on your own capital or alternative financing sources. Here are just some of the reasons to choose Haulotte Financial Services:
---
Plenty of flexibility
and choice
Financial Lease
With a Financial Lease, your company acquires ownership following end of lease.
Fixed costs aid budgeting
Borrower takes full advantage of tax benefits
Conserves working capital
Contact us
Hire Purchase
With a Hire Purchase option your company can purchase the equipment for an amount specified at the beginning of the contract.
Fixed cost aids budgeting
Operational ownership
Conserves working capital
Contact us
Operating Lease
With an operating lease your company pays rent for equipment use and has various options at the end of the lease.
Fixed costs aid budgeting
Operational ownership
May provide tax benefits
Conserves working capital
At term end, equipment may be replaced with new unit
Lower monthly payments
Contact us
---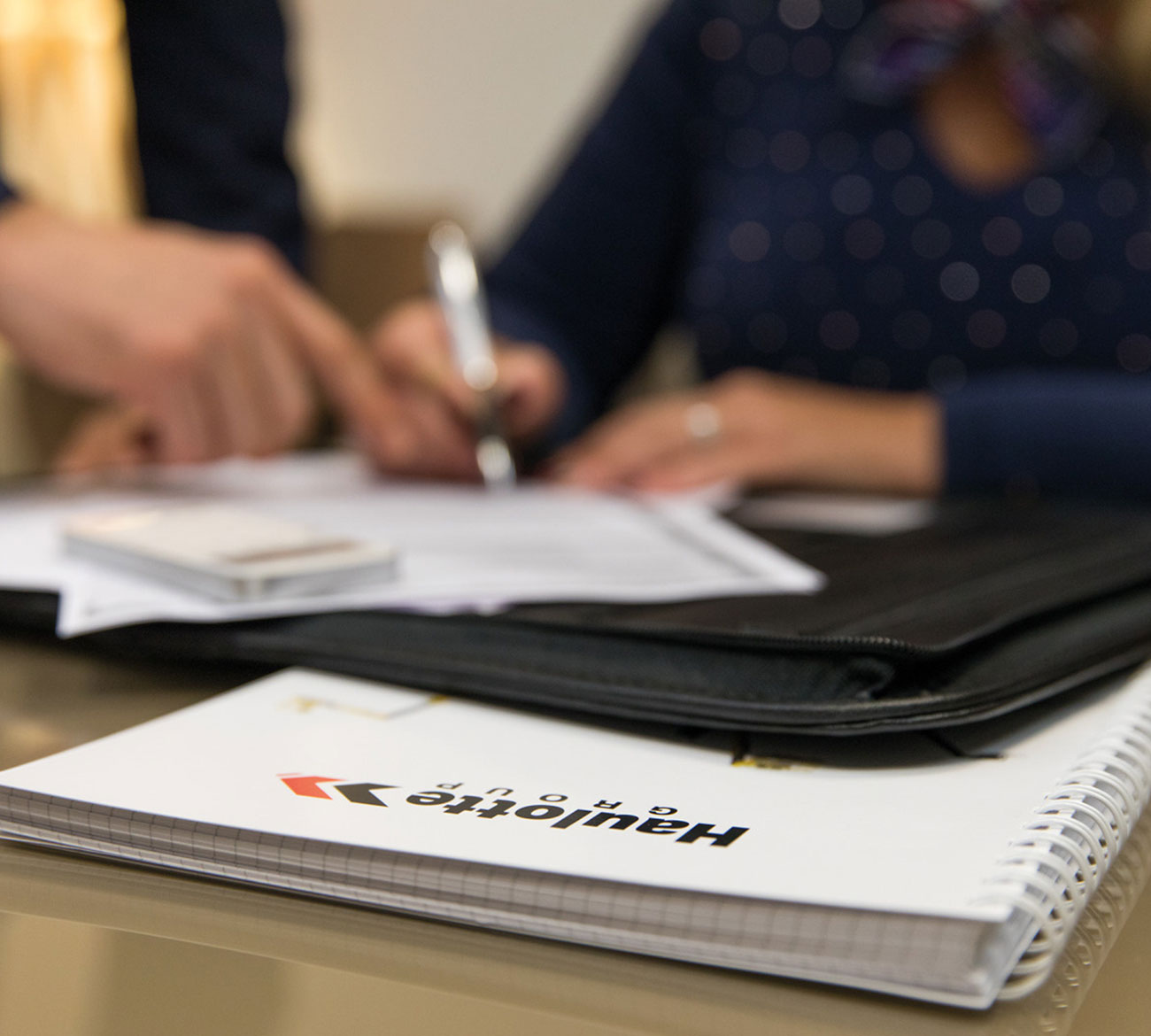 Financing with us

is quick and easy!

We offer you the benefit and convenience of affordable finance in one clear package. In most cases, just one phone call is all it takes to get the process started. Depending on the transaction size, credit approval can take place the same day. And if you have an existing line of credit, it's even faster! Allowing you to complete the purchase with your local salesperson.
Acquire the equipment you need with virtually no cash outlay. In most cases, all you need is a small down payment or one advance payment.
Unlike traditional lending, our financial products won't affect your bank credit lines. Your other capital resources remain intact and accessible to subsidise growth or meet operational needs.
From flexible payment schedules to add-on equipment requirements during the life of the equipment, our financial solutions can be adapted to just about any business situation.
Using the latest equipment or technology can give you a real competitive edge. But today's state-of-the-art technology can quickly become tomorrow's obsolete equipment. With Haulotte Financial Services you can upgrade to new and better equipment anytime during or at the end of your contract term.
Depending on the type of finance product you select, your payments may be treated as a fully deductable operating expense. For a business needing to shelter income, this can be a huge benefit.
Our flexible financing options let you schedule your payments to fit fluctuations in cashflow. For businesses tied to seasonal fluctuations your equipment agreement can be structured to seasonal payments when you have income. And for other situations with fluctuating revenue streams, having lower monthly payments when your revenue drops, higher payments when business is at its peak and skipped payments during those really slow months may be the best use of your cash reserves.
We structure all of our products to put you in control. At the end of your agreement you can choose to keep on leasing the same equipment, return it or lease new equipment. It's your choice.