Improve your
daily competitiveness!
Essential: warranty extension contract
Extend the manufacturer warranty for several years for a better return on investment.
Labor
Genuine spare parts
Travel costs
Request a quote
Comfort: maintenance contract
Our experts handle the maintenance of your equipment once a year.
Activity < 250h/year (diesel machines) or < 100h/year (electrical machines)
Genuine spare parts
Labor
Request a quote
Serenity: full service contract
Combining warranty extension and preventive maintenance, this contract optimizes your Total Cost of Ownership.
Activity < 250h/year (diesel machines) or < 100h/year (electrical machines)
Labor
Genuine spare parts
Request a quote
Benefits
No surprises
Keep your repair costs under control;
Manage operating costs;
Parts, labor and travel costs are included.
A single watchword: transparency
As a manufacturer warranty, the Essential contract is subject to use of Original Equipment Manufacturer parts;
It doesn't cover consumables (e.g.: filter, grease, fuel, hydraulic and engine oil, fuses) and wear parts (e.g.: lamp, bulb, belts, nozzles, pads, rings, glass, windshield, screen, bucket and bucket teeth, wipers, tires);
Breakage resulting from abnormal usage are also excluded.
Our warranty contract suits all types of equipment
New machines;
Equipment under manufacturer's warranty;
Used machines requiring a prior inspection.
Perfect maintenance
Our experts are trained and equipped to maintain your equipment in line with Haulotte maintenance manual programs;
Save time: Haulotte Service manages spare parts and labor efficiently;
Benefit from our technicians' competence to identify potential threats on your equipment.
Get more visibility
Decrease downtime risks;
Spread your fixed costs;
Optimize the lifespan of your machine.
No more constraints to support!
This offer provides the combined benefits of the essential and comfort contracts at a preferential rate. You benefit from 5% total discount.
Discover
Haulotte services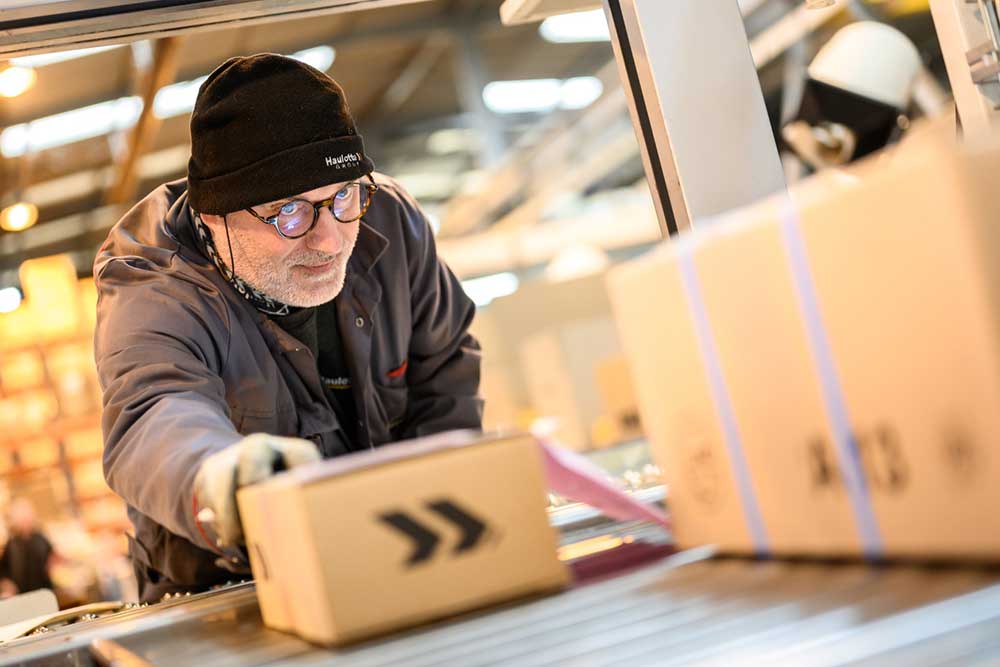 Order your spare parts with 1 click
Wide range of certified parts in stock
Delivery is guaranteed worldwide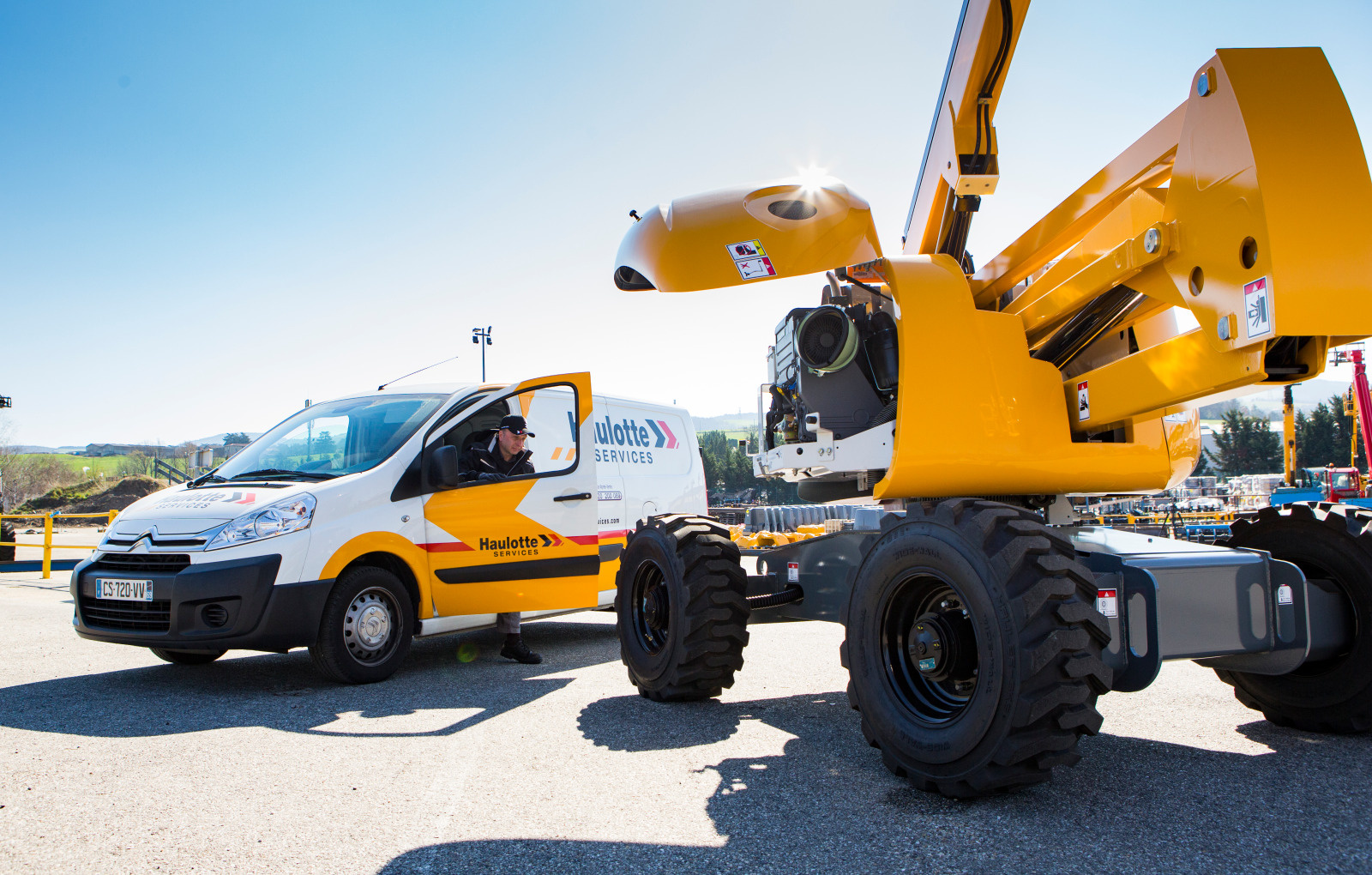 Efficient diagnostics tools
24/7 Access to documentation
Efficent on-site interventions
Workshops equipred for complex repairs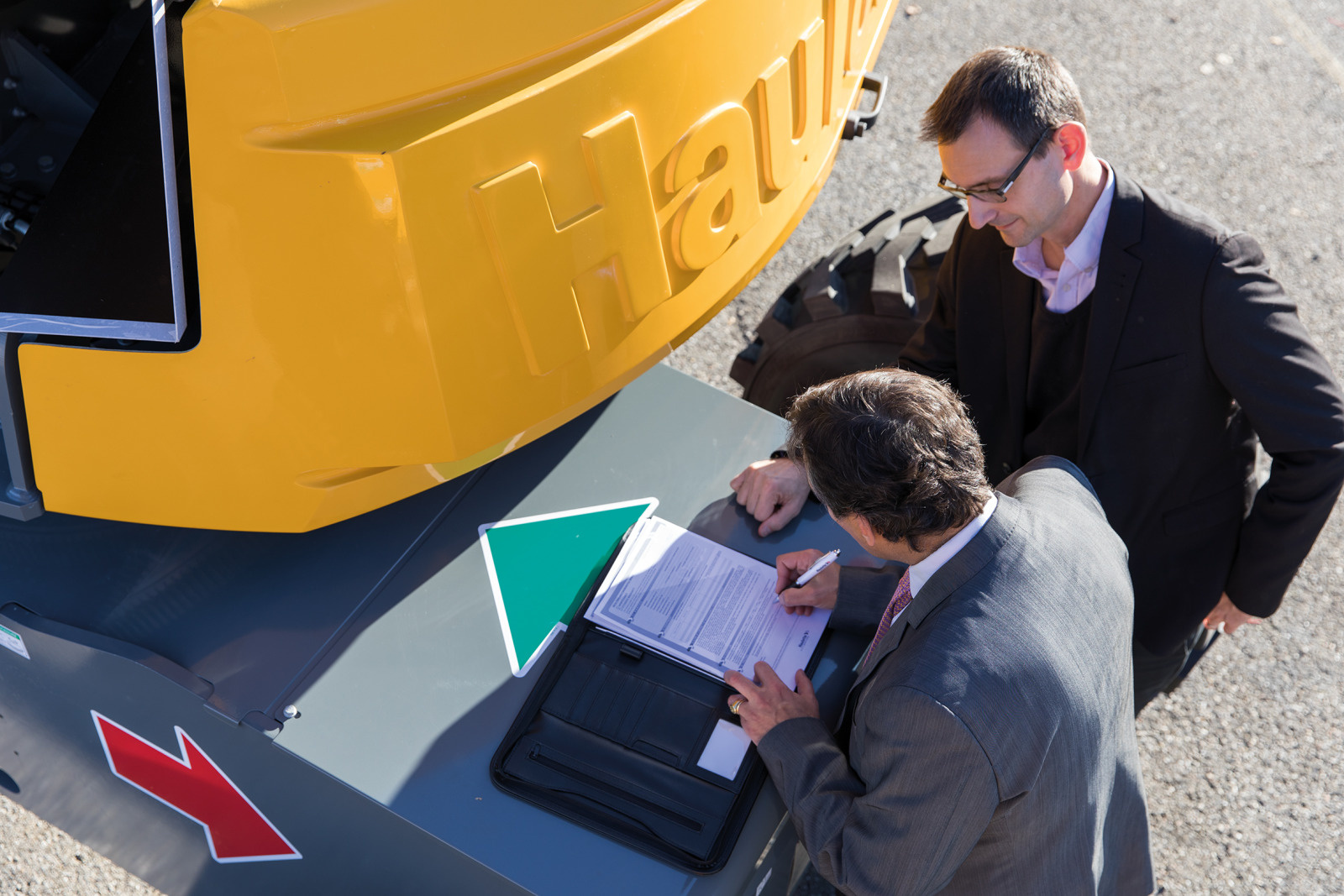 Maintenance support for your machines (including labor, travel expenses, and original parts)

Annual management of your equipment maintenance

Optimization of the total cost of ownership