Presentation
Optimize the lifespan engine components.

Efficiently prepare for technical call-outs.

Measure the impact of your safety campaigns.

Maximize the availability of your machines.

Detect non-contractual use.

Increase the residual value of your machines
Find the right package
for your needs
WATCH
View the health of your fleet, perform initial diagnostics remotely and arrange your on-site call-outs.
MyHaulotte services +
Latest operating information
Latest GPS location
Active fault codes and resolution instructions
Preventative maintenance schedule based on the hour meter
Request a quote
PROTECT
Make your sites safer, adopt best "energy" practices and optimize your maintenance costs.
Energy Management module (PF and battery status alerts and monitoring)
Preventative maintenance alerts based on the hour meter
Alerts associated with hazardous behavior
Request a quote
PILOT
Set up additional indicators to develop your activities and improve your profitability.
Analysis of operation, kinematics and elevation
Usage rates
Delimitation of operating areas
Time slot management
Data history
Access to all reports
Request a quote
Benefits
Locate your machines instantly
See where your machines are in the field at any time and display their operational status in real time. The interactive map gives you an overview of your entire fleet.
Perform remote diagnostics on your fleet
Stay informed when an equipment incident occurs. For effective remote diagnostics, you have access to machine fault codes, root causes, and the actions to be taken to reduce down time.
Optimize your call-outs
Better informed and better prepared, your technicians have all the charts in hand to help them tackle the malfunctions on their first visit. The SHERPAL data will also help you streamline route planning for your technical teams.
Maximize the availability of your machines
Plan your preventative maintenance campaigns. The real-time hour meter reading allows you to proactively schedule the maintenance.
Monitor hazardous behaviors
Safety first! You are informed in the event of an overload, crushing situation or if certain safety features are disabled. That way, you can make users aware of the risks involved and measure compliance with the instructions.
Adopt best "energy" practices
Extend the lifespan of batteries and engine components. The Energy Management module ensures compliance with any maintenance instructions: charge and fill batteries with water, regenerate the particulate filter, etc. while significantly reducing your maintenance costs.
Protect your machines
Avoid theft of your equipment. Protect your fleet from unauthorized use by configuring geofence borders on your sites. An alert is triggered automatically if one of your machines leaves the defined perimeter.
Detect non-contractual use
Detect misuse. Monitor usage time slots. You will be informed if any time slot is exceeded and you can bill for the hire of your equipment based on actual use.
Provision your fleet
Adjust your machine fleet to your needs. The customizable activity reports help you measure and understand the activity of your machines to optimize your fleet.
Increase the residual value of your machines
Assess your machine at its true value. Access the usage and maintenance history for your machines at any time to value their resale price.
Reliable and scalable
Connected to the machine's CAN bus architecture, the SHERPAL box is the first to enable interpretation of the data transmitted by various components of Haulotte machines.
Equiped with a 4G antenna, the data is transmitted to the servers regularly
The appearance and disappearance of any fault codes are reported in just a few seconds to aid diagnostics and remote support.
In the absence of 4G coverage, the SHERPAL box can store up to 6 months of data.
Updated remotely without any intervention: you receive product updates automatically.
In the words
of the experts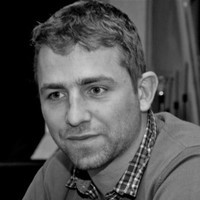 SHERPAL has been able to draw on Haulotte's expertise and know-how to enable clients to become ever more efficient in their day-to-day duties. This is a 100% Haulotte-made solution.
Nicolas Chaix
Remote monitoring project manager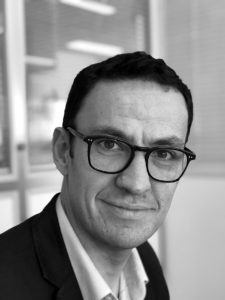 Haulotte machine's electronic architecture enables the collection of a large volume of data. The SHERPAL box analyzes the data so only information useful to your activities is transmitted.
Rémi Heidelberger
Product marketing manager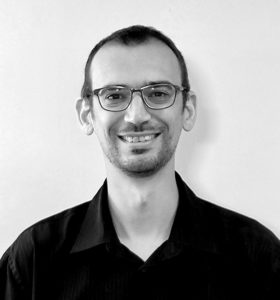 We have designed a scalable box, perfectly integrated into the machine. Future new features are deployed through a simple remote update.
Ludovic Lemarchand
R&D engineer
Discover
Haulotte services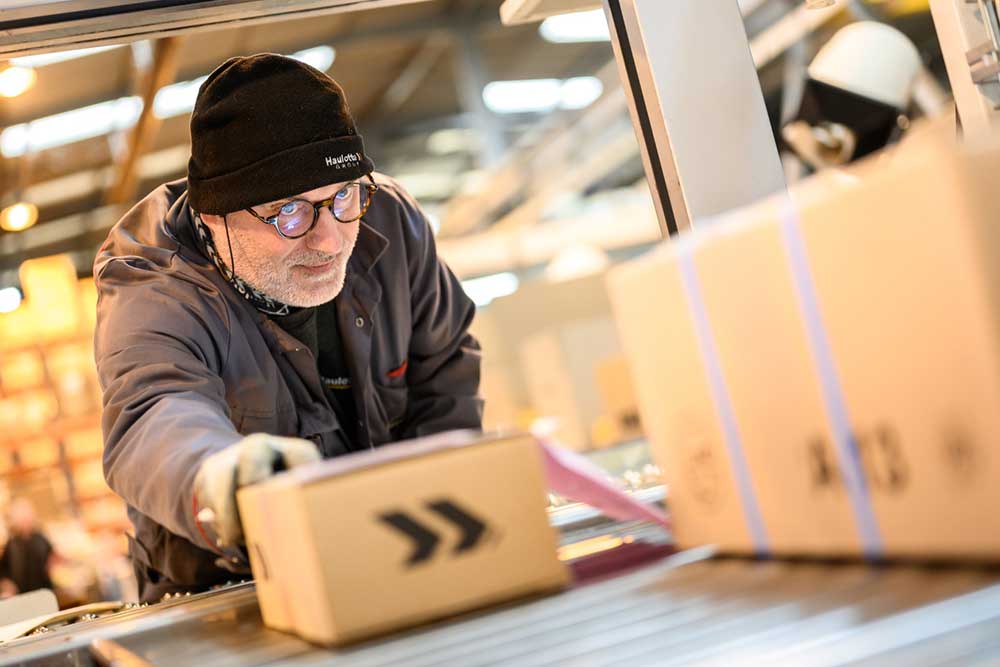 Order your spare parts with 1 click
Wide range of certified parts in stock
Delivery is guaranteed worldwide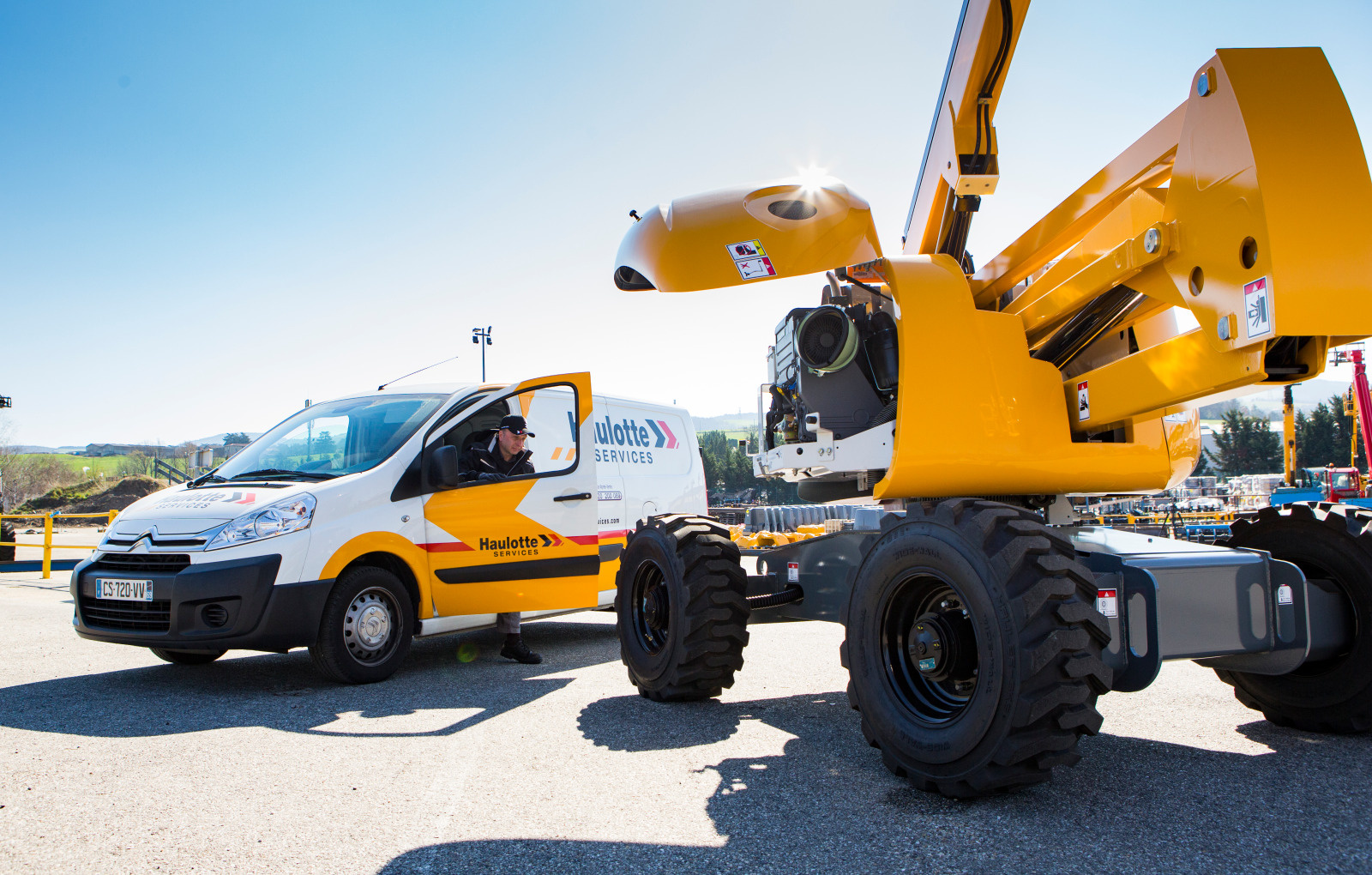 Efficient diagnostics tools
24/7 Access to documentation
Efficent on-site interventions
Workshops equipred for complex repairs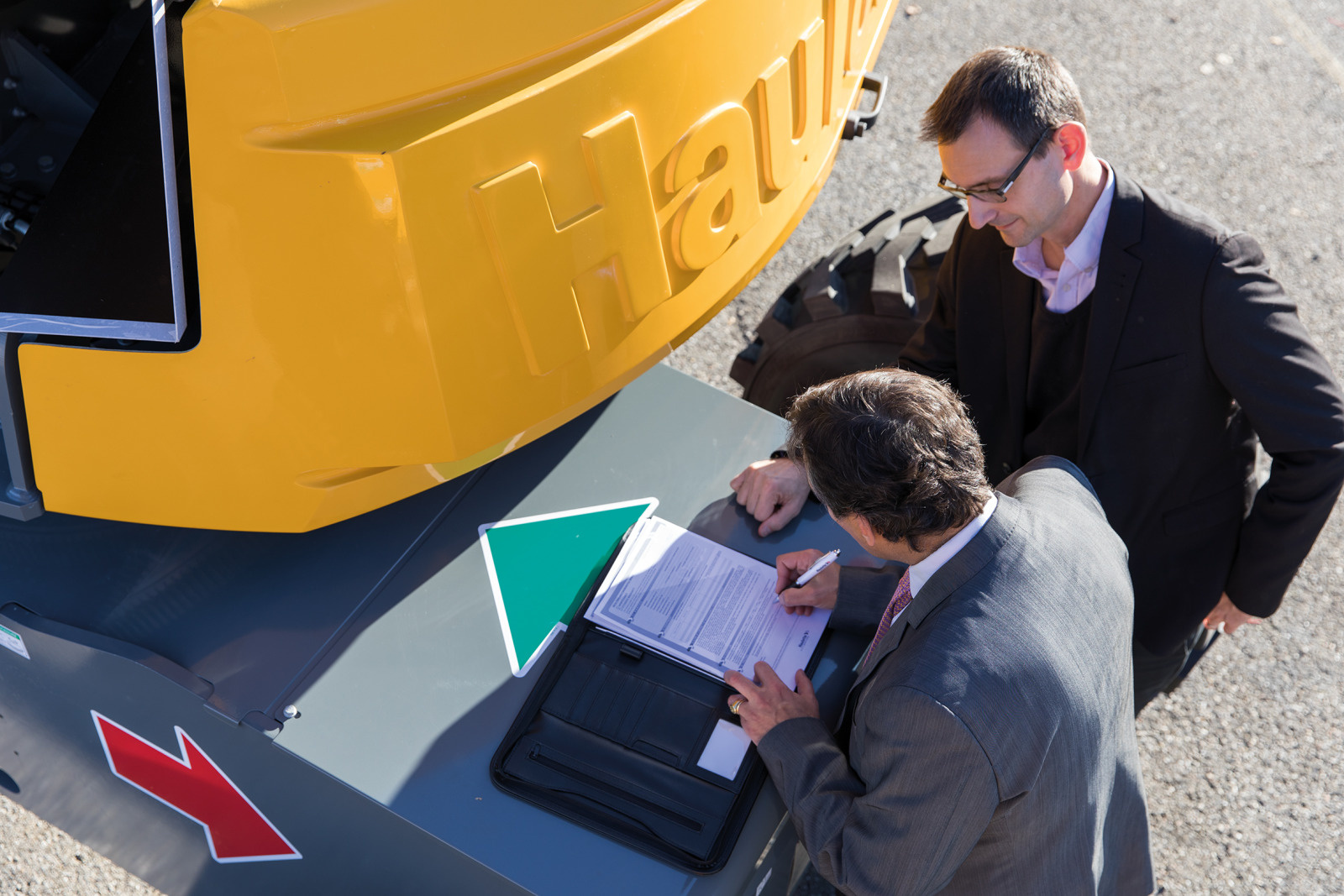 Maintenance support for your machines (including labor, travel expenses, and original parts)

Annual management of your equipment maintenance

Optimization of the total cost of ownership