Presentation
Outstanding performance & productivity
Best comfort and safety feeling
Minimized Total Cost of Ownership
Specifications
Outstanding performance & productivity
Very good working envelope
Basket load capacity 230 kg
Dual load 230-450 kg (option)
Best comfort and safety feeling
Haulotte Activ'Shield Bar 2.0 (standard on PRO)
Haulotte Activ'Lighting System for safe loading/unloading in conditions of low visibility (standard on PRO)
Quick, proportional and simultaneous movements
Rigid boom
Minimized Total Cost of Ownership
Haulotte Activ'Screen diagnostic display for onboard fault & service alerts
Haulotte Stop Emission System automatically turns the engine off & on
Easy access to all components
Exclusive modular basket, quick and easy to repair
| | |
| --- | --- |
| Working height | 22.5 m |
| Platform height | 20.5 m |
| Horizontal outreach | 18.3 m |
| Below ground reach | 4 m |
| Lift capacity | 230 kg (2 pers.) - option : 450 kg (3 pers.) |
| Platform size | 2.44 x 0.91 m |
| Length - stowed | 10.4 m |
| Storage / transport length | 7.8 m |
| Overall width | 2.47 m |
| Height - stowed | 2.7 m |
| Storage / transport height | 3.3 m |
| Vertical jib rotation | 133° (+68/-65) |
| Platform rotation | 180° (+90/-90) |
| Boom rotation angle | 90° (+75/-15) |
| | |
| --- | --- |
| Turntable rotation | 360° continuous |
| Tailswing | 109 cm |
| Wheelbase | 2.5 m |
| Ground clearance | 34 cm |
| Tilt | 5° |
| Drive speed | 0.5 - 6.5 km/h |
| Maximum wind speed rating | 45 km/h |
| Gradeability | 40 % |
| Turning radius - outside | 6.3 m |
| Tyres - foam-filled | 385/65 - 22.5 |
| Fuel tank | 166 l |
| Engine | Kubota 37 kW, (stage 5) ; Kubota 36.5kW (LRC & China 4) |
| Weight | 13 320 kg |
Haulotte Activ'Lighting System (standard on PRO)
Haulotte Activ'Shield Bar (standard on PRO)
Haulotte Stop Emission System
Haulotte Activ'Screen onboard colored monitor screen and diagnostic system
Universal telematics plug
4 wheel drive / 2 (O) or 4 (PRO) wheel steer
Front oscillating axle increases stability on uneven ground
Proportional controls enhance comfort and safety
4 simultaneous movements for maximum productivity
Automatic differential wheel lock increase rough terrain capacity
Upper control box protection cover and tool tray in ultra-solid composite
Large modular basket 2.44 x 0.91 m, drop entry gate
Basket limitation +/- 10°
Prepared for power to platform 110 / 230V
Swing out engine tray for ease of maintenance
Sound and light alarm for tilt and load
Rotating beacon
Driving alarm
Hour meter
Electric pump system and emergency descent
12 V battery
Engine pre-heater with light indicator
Low fuel level indicator (upper control box)
Haulotte Activ'Lighting System (O model)
Haulotte Activ'Shield Bar 2.0 (O model)
Dual load capacity 230 / 450 kg (2-3 persons)
Narrow modular platform 1.83 m x 0.8 m
Power to platform (Female plug in the basket with or without circuit-breaker 30mA)
Air line to platform
Lateral swing door entry gate
3.5 kW, 6,5 kW, 12 kW (Only NA) hydraulic generator
Biodegradable hydraulic oil
60km/h wind speed
Warm environment package
Cold weather package / Kit Arctic
Pipe cradle pack
Glazier pack
Working lights
Haulotte innovates
for your safety.
SHERPAL the remote monitoring solution by Haulotte
Access valuable information about your Haulotte machines remotely. The data collected is reprocessed, organized and provided to assist you in your daily tasks.
Discover SHERPAL

PULSEO, the Haulotte's range of all-terrain electric mobile elevating work platforms
Lower energy costs and less air and noise pollution, all with optimal performance: that is the promise of the electrical architecture featured in PULSEO machinery.
Discover Pulseo generation
In addition, Haulotte
provides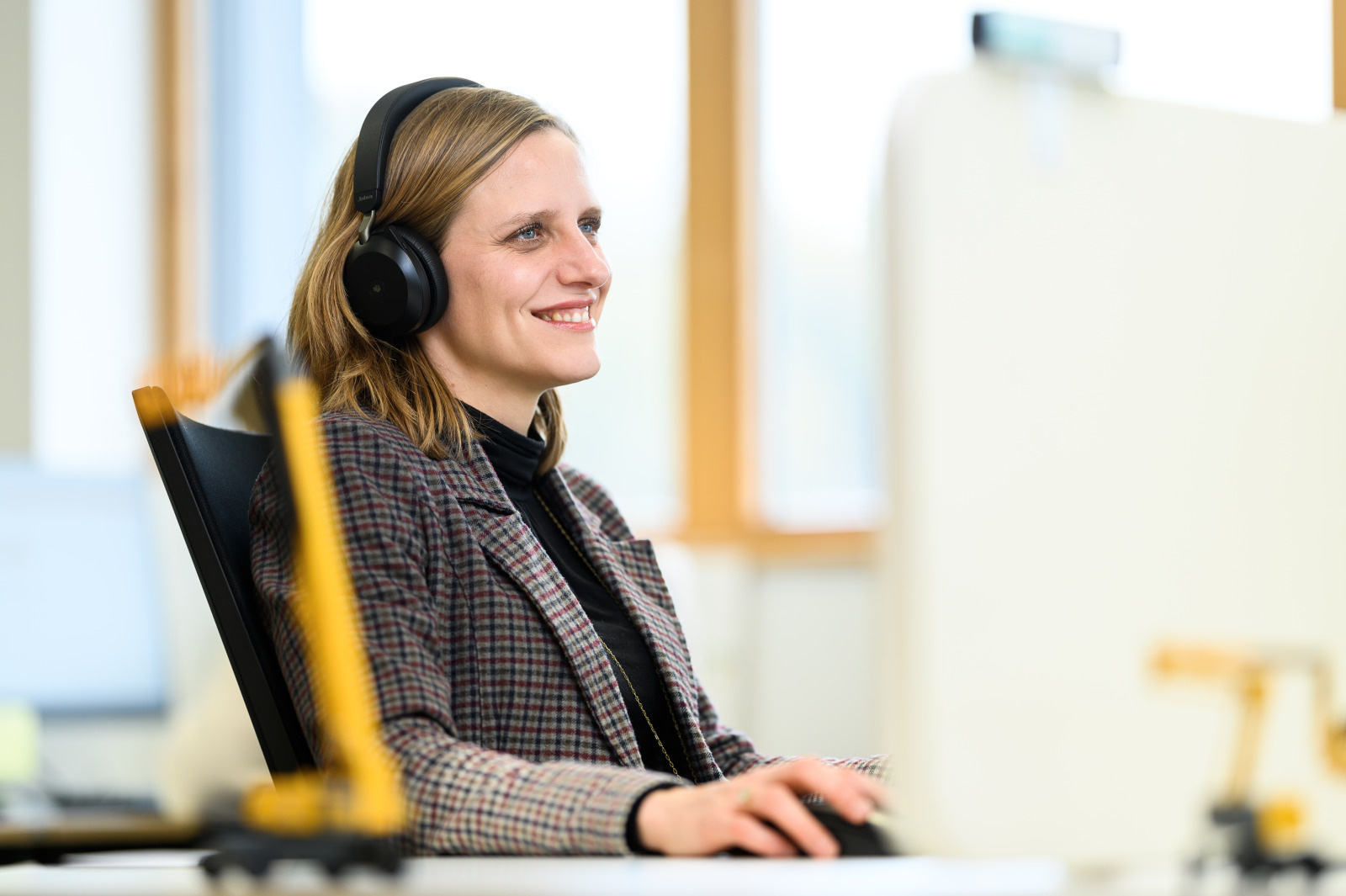 Call center for a rapid online troubleshooting
Mobile experts for on-site intervention
Fully equipped workshop for complex repairs
Haulotte diag a universal diagnostic tool
Online documentation accessible 24/7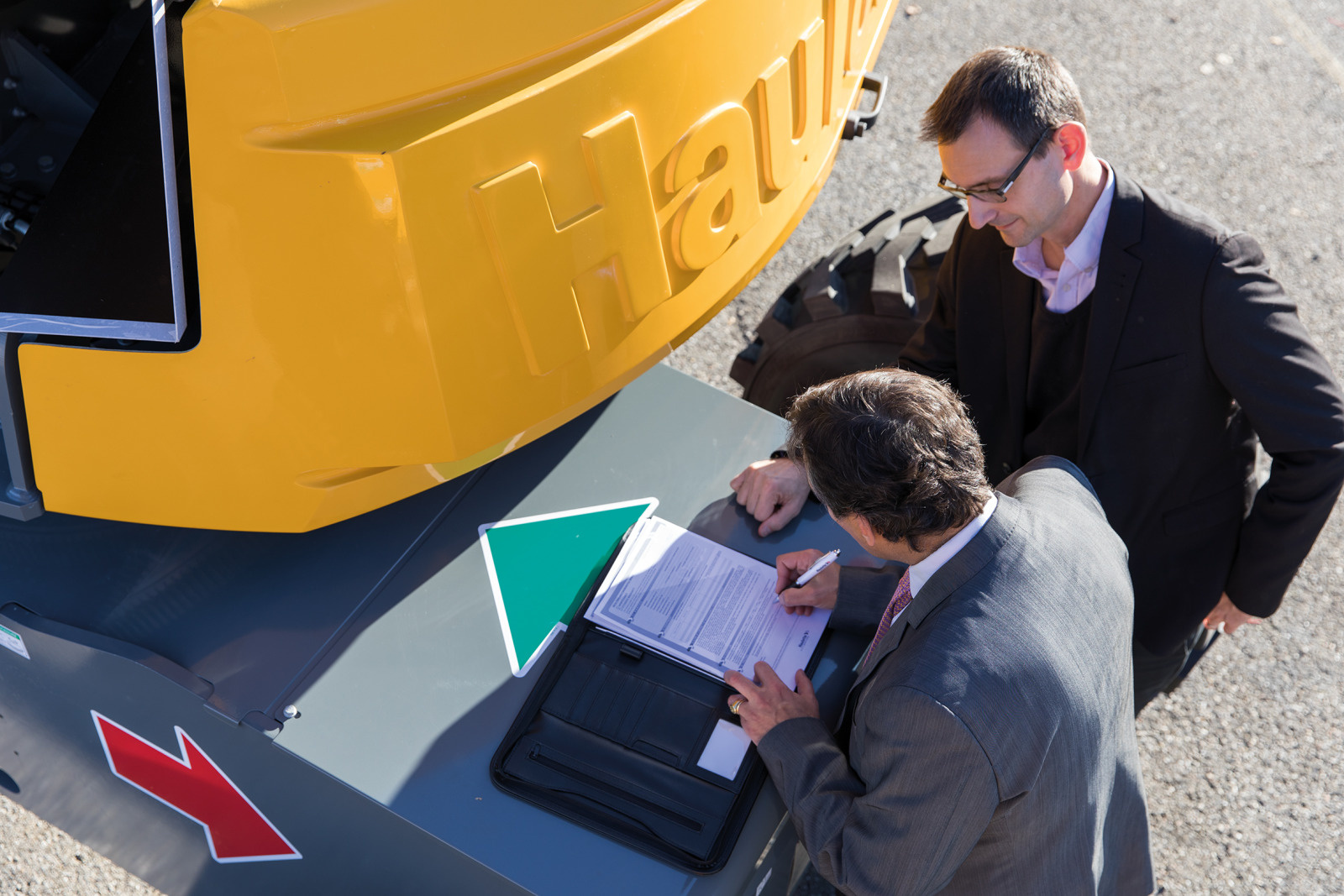 Maintenance support for your machines (including labor, travel expenses, and original parts)
Annual management of your equipment maintenance
Optimization of the total cost of ownership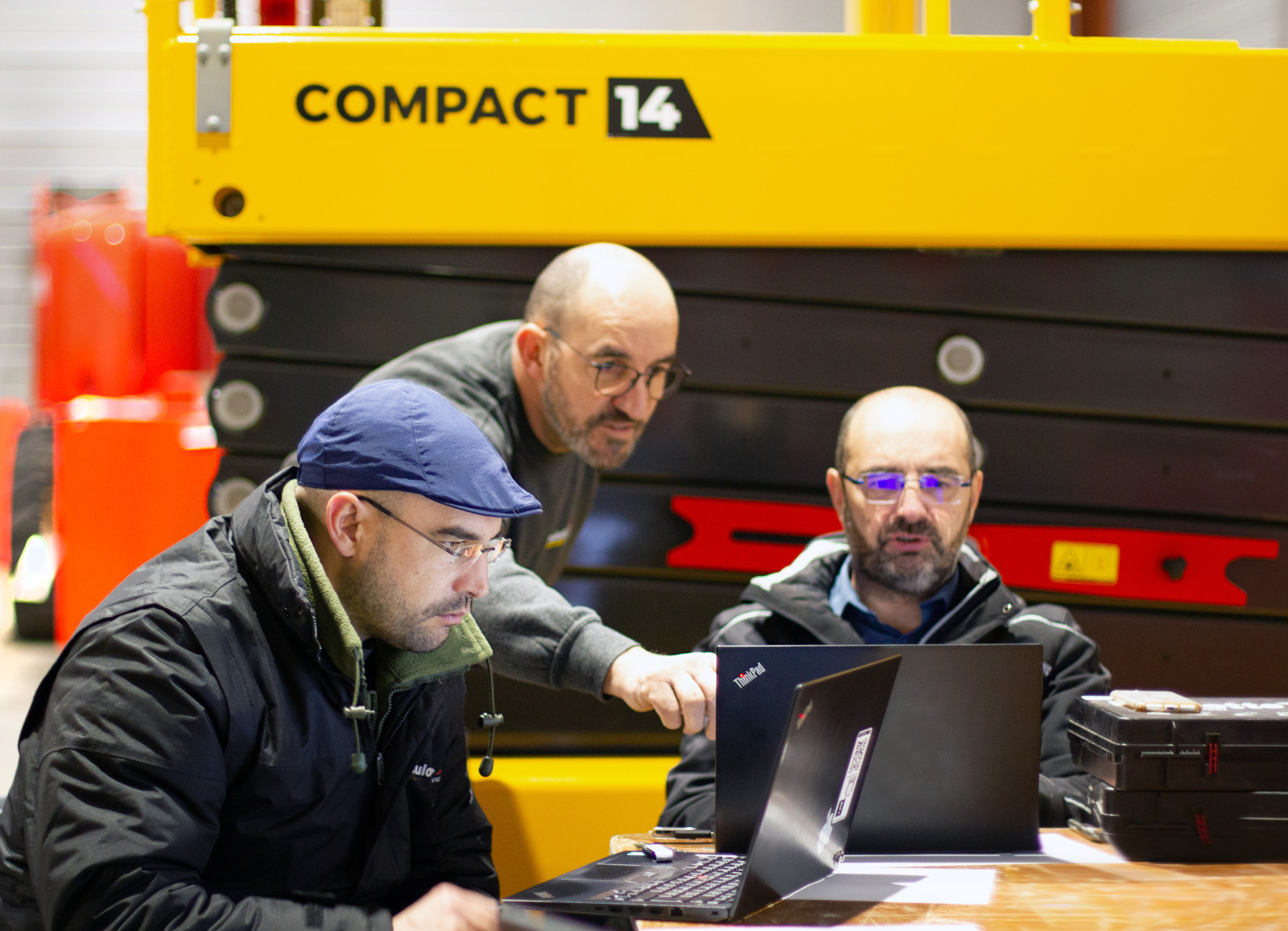 Free access to all technical documentation for Haulotte machine models.
Information on equipment
Manuals for safe use of machines
All documents are ready to download
Accessible 24/7